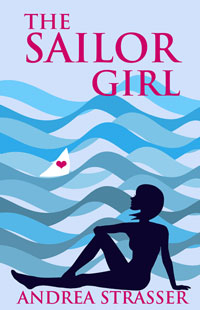 The Sailor Girl
A current work in progress – excerpt coming soon!
Jo's life is in the doldrums…
Jo Taylor's life is in a rut: she's been in the same dead-end job, single, and lonely for longer than she cares to remember. Her only solace is sailing — but even that's not going to plan.
Jo's life takes an unexpected turn one day. She's racing her boat, when she capsizes and a competitor smashes into her treasured dinghy, leaving a sizeable dent in both Jo's boat and her pride.
Meet the sexy newcomer…
Newcomer Marco takes Jo under his wing and a friendship develops.
But will Jo and Marco ever become more than sailing friends (albeit sailing friends with benefits?) Or will Marco's background, and Jo's stubborness, get in the way?
This book will be released soon – watch this space for details! 
* I've optimistically named this page 'books' (plural) rather than 'book' (singular) because there's more in the pipeline. 😉